Wedding Useful Resources & Links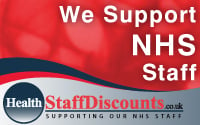 UK Wedding Photographers - wedding photography price finder and wedding photography directory.
http://www.findaweddingphotographer.co.uk/
Find a Wedding Photographer UK is the simple way to find a wedding photographer for your wedding. You can search for wedding photographers using our unique wedding photography search engine. Wedding photographers are listed by location in the area listings. You can also request information from up to ten wedding photographers in your area using 'findaquote' service.
Brave Music Agency employs only the coolest, professional bands in the UK: No cheesy bands and no cabaret acts, guaranteed. The best music for weddings in the UK. All our bands and soloists have the professional touch to make your wedding even more memorable!
Wedding Web Site Photography & Wedding Web Design by www.eagle-eye-photography.com